South Shore YMCA Natural Science Center Mission
As a YMCA organization, our mission is to provide the community with natural science experiences that educate, excite, and commit every generation to conserve the environment and encourage responsible use, stewardship, and enjoyment of our natural resources.
Our Philosophy
The South Shore YMCA Natural Science Center specializes in providing hands-on, interactive learning experiences that encourage investigation of the natural world. Our programs explore timely natural science themes and enrich our understanding of human interrelationships with the environment. They are designed to invite participation and active inquiry and to develop environmental literacy.
Our Science Center is committed to environmental education and is dedicated to protecting natural resources and the quality of life on the South Shore.
History
The South Shore YMCA Natural Science Center was started in 1962 by a group of like-minded individuals, led by Norwell's Cap'n Bill Vinal (often referred to as the father of nature education), with the goal of providing nature programs to the youth of the South Shore.
The group purchased a second-hand school bus and aptly named it Flora, using it to conduct field trips and nature programs in the woods and ponds around the south shore. Flora was sold a few years later, as the group formed a non-profit organization and set about building the South Shore Natural Science Center into a museum and environmental education center.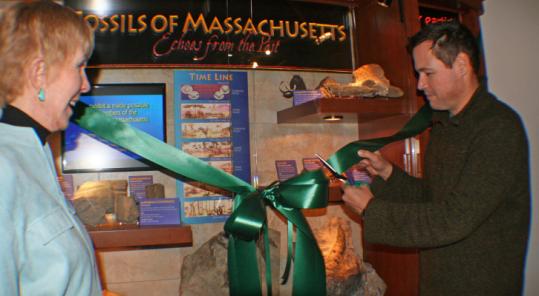 In September 2011, the Science Center merged with South Shore YMCA, and the Center is now a full-fledged branch of the Y.
Today, the South Shore YMCA Natural Science Center includes the Nature Adventures Camp and Nature Center Preschool, with acres of unspoiled walking trails for exploration
Get involved - Volunteer!
The Science Center relies on its volunteers for special events and everyday tasks. Volunteer opportunities are available for front desk reception, fundraising, groundskeeping, administrative help...and more.
Volunteer