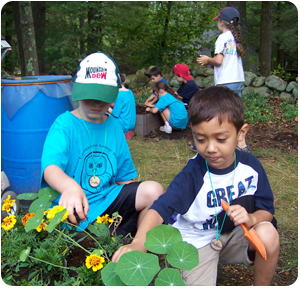 The South Shore YMCA Natural Science Center is a 501c3 non-profit organization that relies on charitable support from individuals, corporations, and grant-making organizations. Donations fund our mission and provide financial assistance to make our preschool, camp and environmental education programs accessible for all. Your gift will help continue our education programs, and support our mission of stewardship and environmental awareness.
Donate
Please select South Shore YMCA Natural Science Center from the "Gift Designation" drop-down menu.
Ways of support
Cash:
A gift of cash is a simple and easy way for you to make a donation. Give online today or mail to SSNSC, 48 Jacobs Lane, Norwell MA 02061.
Corporate Matching Gifts:
Double or triple the impact of your donation with a matching gift from your employer.
Donor Advised Funds:
You can recommend a year-end gift through your donor-advised fund by calling your fund manager to recommend a grant, or log into your fund and make a grant online.
Stocks, Bonds & Real Estate:
Donate your stock, securities or real estate to support our mission while providing you with potential tax benefits.
Retirement Assets:
Donating part or all of your unused retirement assets such as a gift from your IRA (70.5 minimum distribution), 401(k), 403(b), pension or other tax-deferred plan is an excellent way to make a gift to the Y.
Gifts of Insurance:
If you have a life insurance policy that has outlasted its original purpose, consider making a gift of your insurance policy.
Legacy Giving:
Leaving a gift to the Y in your will or by beneficiary designation is a great way to make a lasting difference in strengthening our community.  If you have made provisions already in your planned giving, please notify Joyce MacDonald, Sr. Development Director, South Shore YMCA, at jmacdonald@ssymca.org so that we can welcome you into our Heritage Club.
Corporate Engagement
The South Shore Y partners with companies of all sizes, offering opportunities that connect the charitable goals of the organization with the needs and mission of the Y. Demonstrate your commitment to the Y's South Shore Natural Science Center and help environmental education.
Learn More
Contact
Any questions can be directed to John Galluzzo at jgalluzzo@ssymca.org.
Donations by check can be mailed to
South Shore YMCA Natural Science Center
ATTN: John Galluzzo
48 Jacobs Lane
Norwell, MA 02061
Donate to support the science center
When you donate to the South Shore YMCA Natural Science Center, you help maintain our grounds and facilities, and you expand environmental education on the South Shore.
Donate