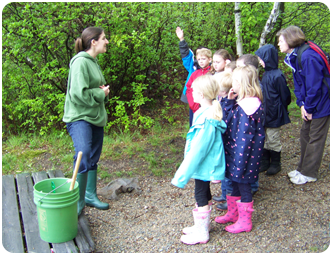 The Science Center's environmental education programs offer indoor and outdoor learning activities. Out on the trails, children explore diverse wildlife habitats: woodlands, meadows, wetlands, and Jacobs Pond. At the Science Center, children meet wildlife up close, take part in real scientific investigations, and enjoy hands-on exploration.
Nature programs are held year round at the Science Center, with special topics offered seasonally in the fall, winter, spring, and summer.
Programs are tailored to the learning needs of each group.
All of our education programs are led by experienced educators. One educator is assigned to each group of 10-12 children. Program lengths refer to time spent with a naturalist. Visitors are welcome to extend their stay by hiking the trails, picnicking, and touring the EcoZone on their own. Admission to the Science Center and use of our facilities are included in the program cost. Special formats, including extended and all-day programs, are available.
Program Fees
1.0 hour program – $10.50/child
1.5 hour program – $12.50/child
2.0 hour program – $14.50/child
For more information:
Complete the Program Reservation Request Form
or contact Chris Jacobs, Executive Director
Phone: 781-659-2559
Email: Chris Jacobs
The following Grant for School Buses has come to our attention. We hope you find it helpful!
Program Registration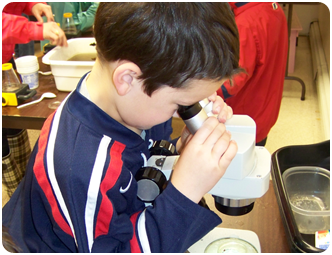 Advance registration is required for all programs. We recommend scheduling spring programs at least three months in advance. To confirm your reservation, advanced payment is required. Cash, checks, and credit cards (MasterCard, VISA, and Discover) are accepted.
Please provide one adult chaperone for every ten children.  For Outdoor programs, please wear sturdy shoes and dress for the weather. Programs are held rain or shine!
For more information:
Complete the Program Reservation Request Form
or contact Chris Jacobs, Executive Director
Email: Chris Jacobs