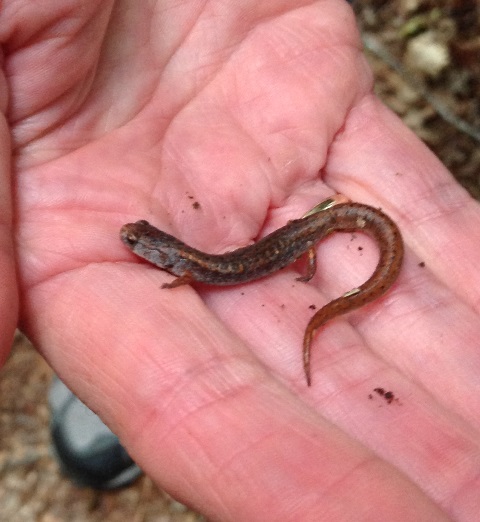 Well…where do we begin?
This year at the Nature Adventures Day Camp we will be flexing new muscles. We have invited the educators from Wicked Cool for Kids to come into camp with a Rocket-building program for our Otters and Coyotes (grades 3-5) during week 8 (August 11-15). The overall theme for the week will be space adventures, and we figured what better way to study it for our older campers than to build a rocket, learning about aerodynamics, trajectories, etc., along the way.
How about salamanders? The Science Center is quickly becoming "Salamander Central," with our ongoing coverboard studies, and we're bringing that project right around to summer camp during week 9 (August 18-22).
Want something earlier? How about our "What Does the Fox Say?" week for Raccoons, Hawks and Owls? Silly songs aside, we'll be spending the week working with our campers on the sounds of nature. That'll be in week two (June 30-July 3).
So, yes, some things new have been added! Learn more in our 2014 Summer Nature Adventures Camp brochure!