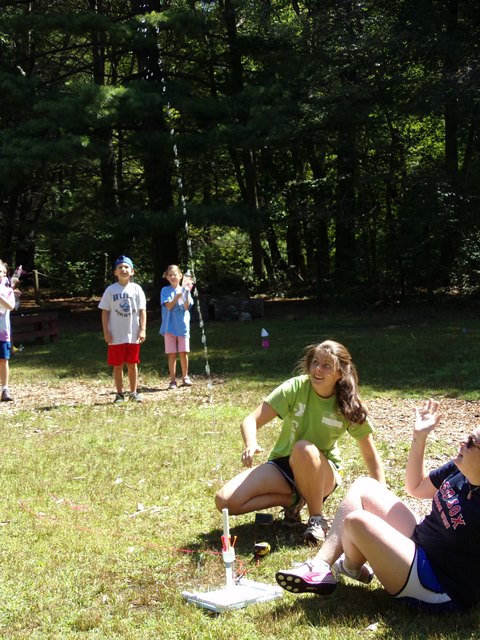 The South Shore Natural Science Center's Nature Adventures Summer Day Camp this week welcomed back Wicked Cool for Kids for another session of fun and learning. While last week dealt with Minecraft and the basics of structural engineering, this week looked skyward to rocketry, trajectories, propulsion, etc. Of course, it was the launches that made the week's end so special.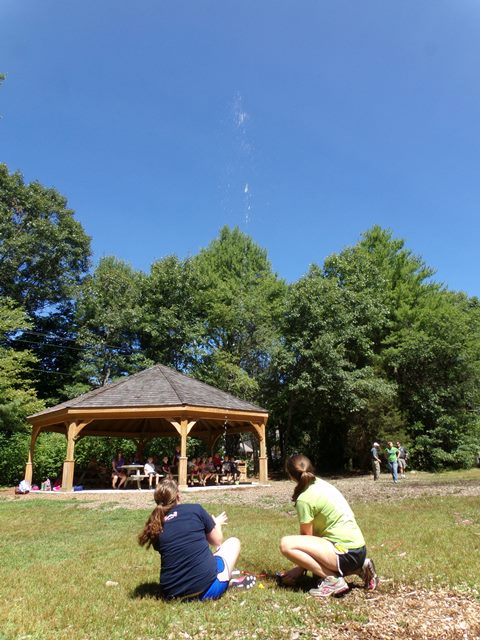 First came the water rockets, powered by air pressure (with water more or less added to the contraptions for effect).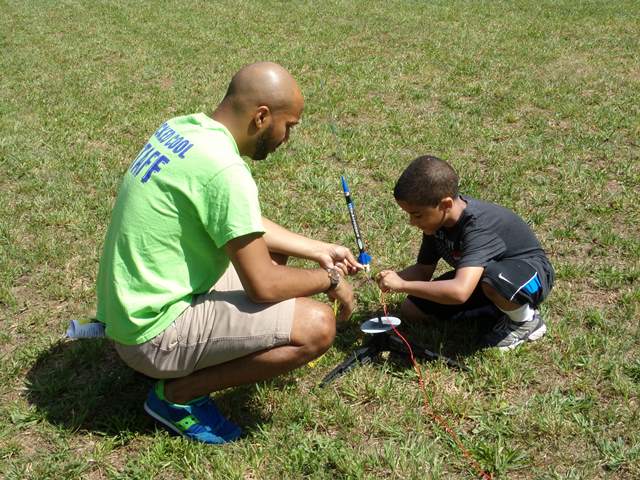 But on Friday, we added motors, wires and more.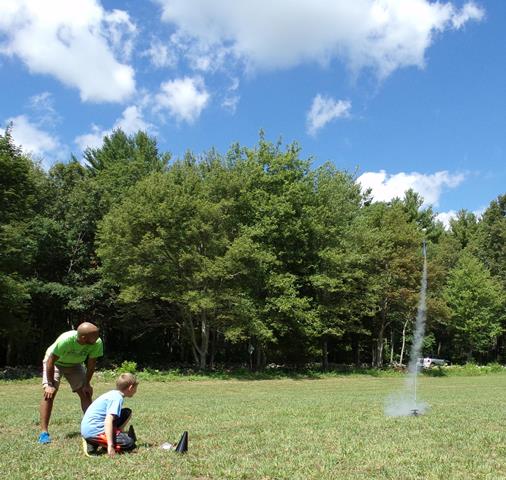 We invited the whole camp to watch. They chanted for each rocketeer, and counted down for them. 5…4…3…2…1…BLAST OFF!