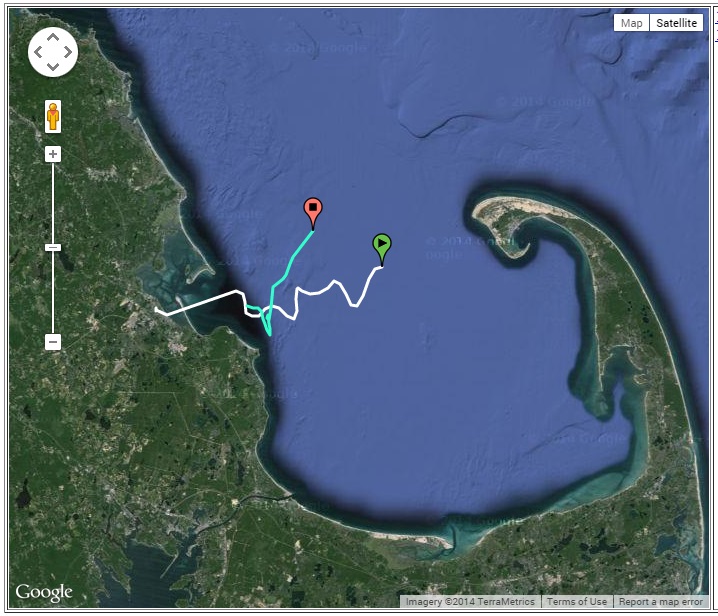 Well, our drifter is underway once again, and just in time for the New Year. To recap:
First journey – washed up on Cape Cod during a nor'easter.
Second journey – discovered in the middle of Cape Cod Bay being circled by a Great White.
Third journey – washed up on White Horse Beach in Plymouth.
Tuna fisherman Todd Jesse has made the fourth deployment, and as of today – December 29, 2014 – things are going well. The image above shows its tracks on the third and fourth journeys. The green indicates a live signal. We'll keep track of it as it goes forward. Hopefully it will hit the rip near Provincetown and shoot outside of the Cape…but you never know! We're keeping in touch with the students at Hull High School who built it last spring, fingers crossed for a successful drift away to sea!
You can watch it, too – here.