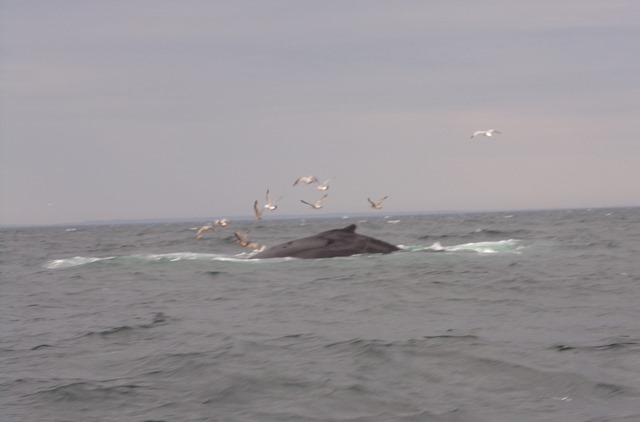 A few weeks ago, we shared with you the news that John and Jo had worked with students at Hull High School to build a homemade drifter to be deployed off our coast to collect data on currents and tides. After all the kinks were worked out, the drifter went to sea. John and Jo were privileged to join sportfishing captain Mike Pierdinock of Green Harbor on his boat Perseverance Memorial Day morning. Surrounded by early arriving humpback whales, they stopped in the southwest corner of Stellwagen Bank National Marine Sanctuary and prepped the drifter for dropping into the sea.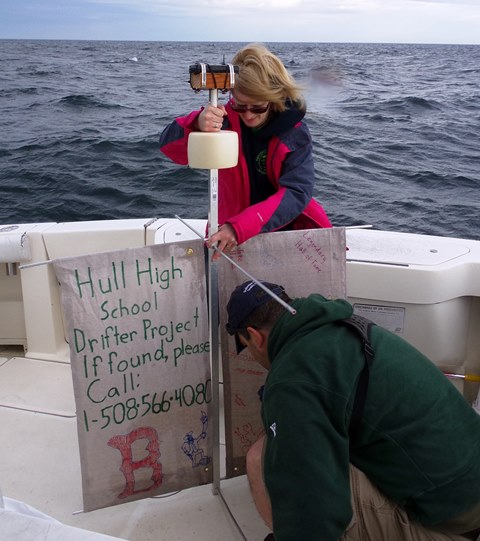 A day later, all looked good. The drifter had shot out of Massachusetts Bay and turned south around Provincetown. By the second day, though, the satellite tracking had stopped. Where was it? Did the transmitter break loose? Jim Manning of NOAA suggested it was aground, saying that 10% of the drifters that leave Mass Bay in this way end up in the surf. Sure enough, we got strong easterly winds that pushed it ashore. When beachwalker Dan Kay found it, it was on the beach on the Truro-Wellfleet line.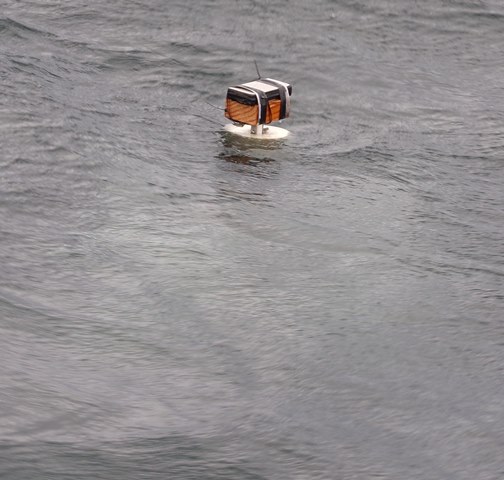 End of story? No way! It's being repaired and redeployed. Stay tuned!