Join the City Nature Challenge: Boston Area
Calling all citizen scientists! The City Nature Challenge (CNC) is the world's biggest biodiversity study and is dependent on volunteer participation. Learn how you can participate in the local eff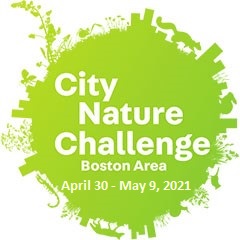 orts of this global campaign and contribute to a greater understanding of the plants and animals of the Boston area.
Ways to get involved:
Join a Virtual Training
Participants will receive introductory instructions on how to use iNaturalist, "an online social network of people sharing biodiversity information to help each other learn about nature" and how the tool is used to record species in the City Nature Challenge.
Click HERE for a list of trainings.  Looking for a training for your organization – email Chris Jacobs, cjacobs@ssymca.org, SSNSC Executive Director.
Trainings are made possible through a grant from Battelle.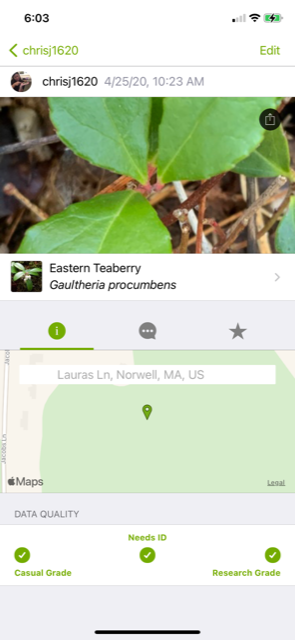 Get Out and Observe (April 30 – May 3)
Download the iNaturalist App to your phone (or your computer.)
Create an account.
Join the iNat Project:  City Nature Challenge 2021: Boston Area
Go outside and make observations in your local, wild places using your camera.
Upload your pictures to iNaturalist.
Help Confirm Identifications (May 4 – May 9)
Do you have knowledge of the natural world?
Log into your iNaturalist account and help confirm identications and key down species!
Be sure to join the Project!