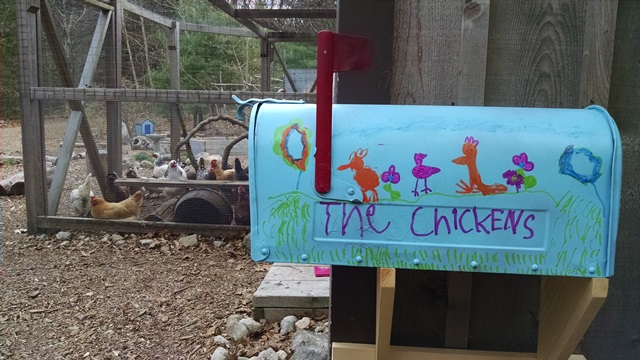 Its the most amazing thing…our chickens have started receiving mail. We walked outside one day and they had a mailbox nailed to the side of their coop. We're not sure who has the hammering talent – whether it's Nugget or Mama or Periwinkle – but here we are. Apparently, if you want to send them mail, the address is:
"The Chickens"
South Shore Natural Science Center
48 Jacobs Lane
Norwell MA 02061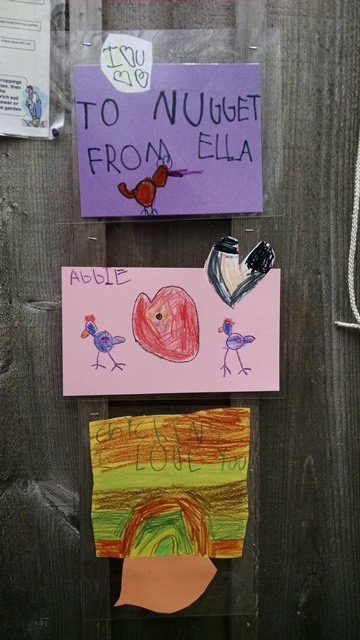 Apparently, this is the type of mail they like to receive. Again, we're not sure how they're operating the laminator, but this is what we found attached to the coop. Why fight it? Join in the fun and send the chickens a note or two. They will certainly appreciate it!