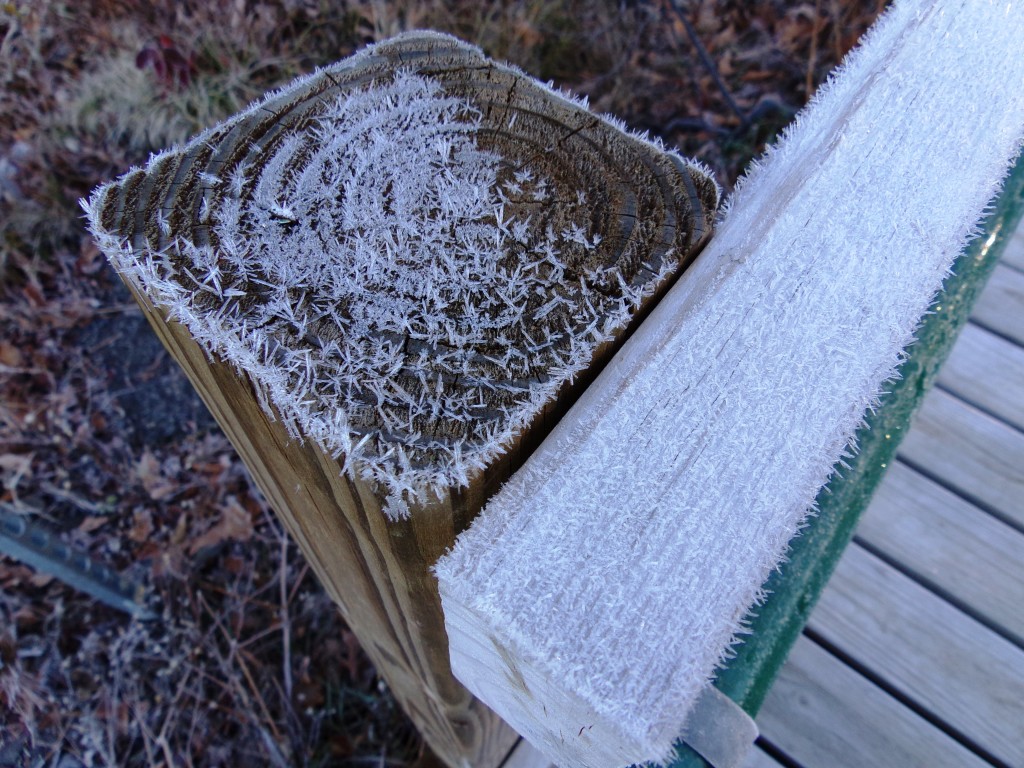 It was cold overnight. It's been an odd fall season. The ducks have not truly started migrating yet, which tells us that it hasn't been cold enough for this time of year. But as the railing at the dock at Jacobs Pond is telling us, things are about to change. Maybe not tonight, but soon enough.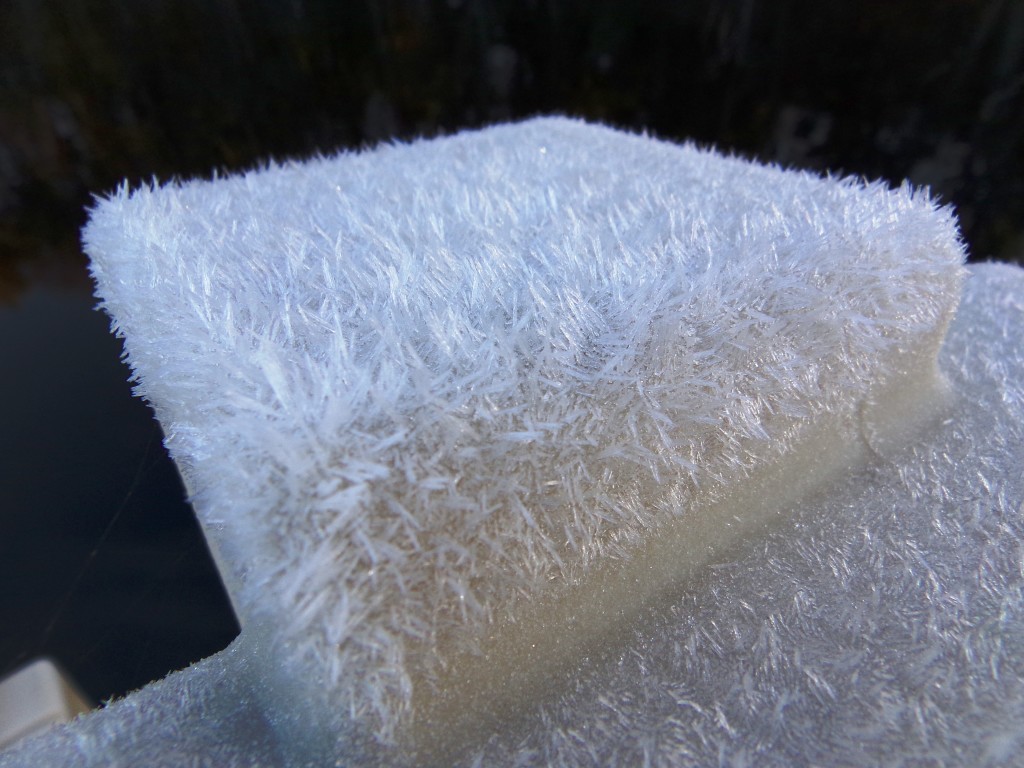 The dock itself was quite slippery, too, being all plastic. Nobody fell in, though.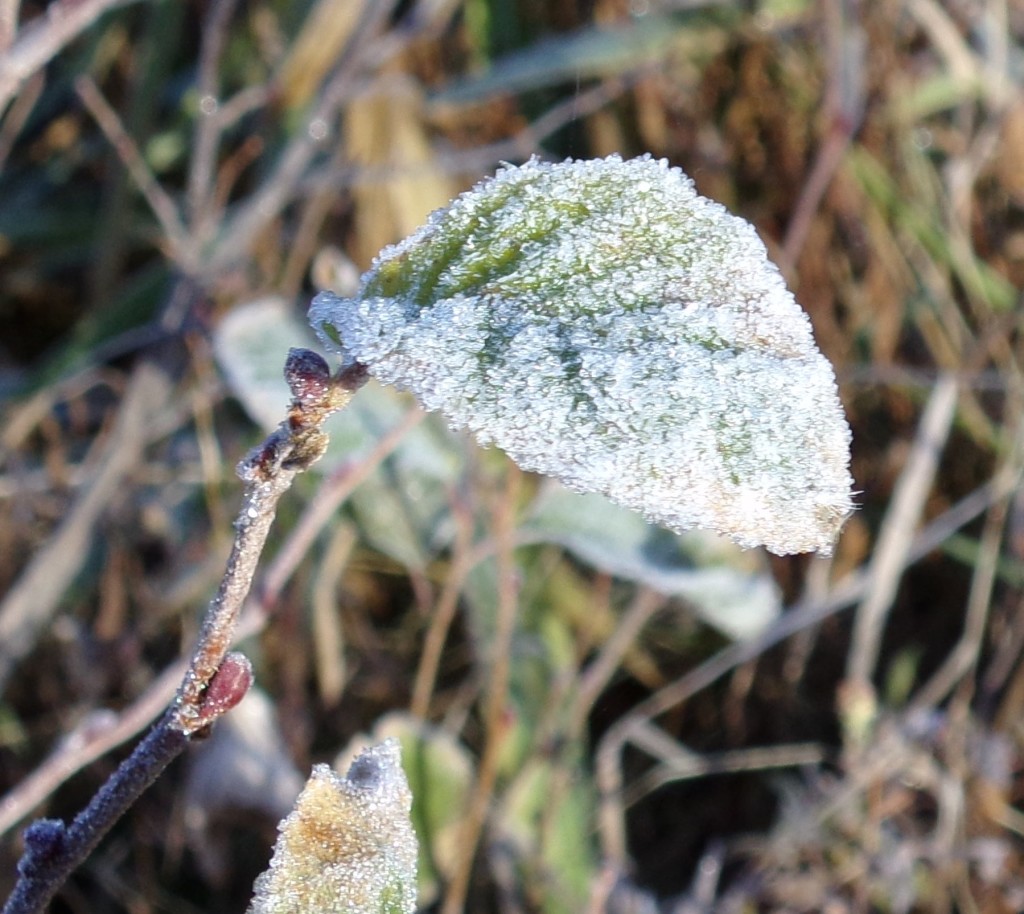 Of course, the natural world hasn't escaped this phenomenon. It was an odd sensation, though, walking through the woods as they trees seemed to melt all around us, the frost giving up in the face of the rising sun.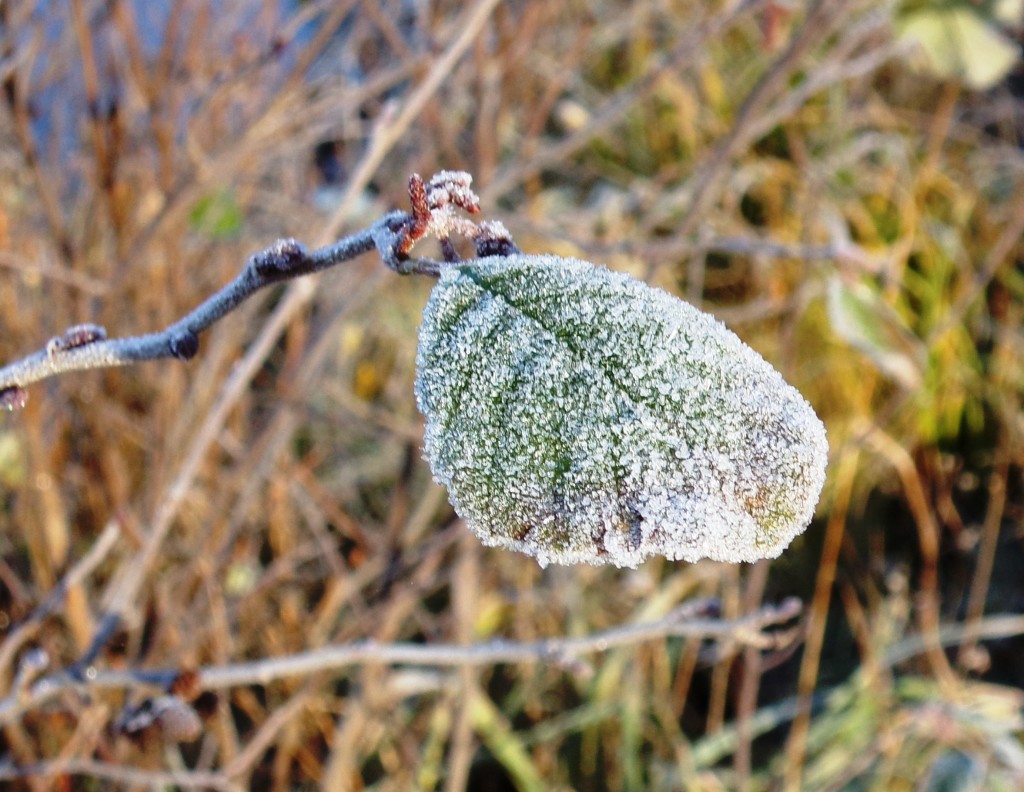 So the season is beginning to turn. But to us, it just means that spring is that much closer. Enjoy the fall and winter while you can!