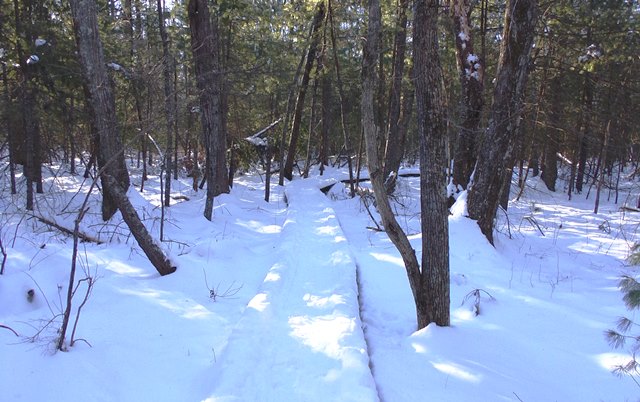 We've been in a deep freeze here in New England. Unless you haven't left your house for the past three weeks, you already knew that.
That said, it hasn't killed our spirit of adventure. Just this morning we led a bird walk at the Willow Brook Farm Preserve in Pembroke, knowing that the distance covered might be short in comparison to a similar walk on a summer day. Today, we brought snowshoes.
But we were happy to see that the trails were already well trammeled, the snow compacted. All sorts of adventurers had come through, snowshoers, cross-country skiers, and quite a few dog walkers, though our forensic skills led us to deduce that they in particular are only using the first few hundred feet of the trail.
And the wildlife is still there, despite the frigidity. Downy woodpeckers were found throughout the property. Northern cardinals were singing their spring songs. A cottontail rabbit blasted across the trail in the face of our snow-crunching feet. White-tailed deer tracks came out of the brush and disappeared back into it. Interestingly, two hermit thrushes perched high in trees, standing guard over berry patches that were obviously sustaining them during this stretch of cold weather.
For them, as well as us, this will all pass. Until then, we're going to enjoy winter for what it is, for without it, do we really understand spring?