Mark Grimason's "Tanzania – A Photographic Safari will be on display from January 3-27 in Vine Hall.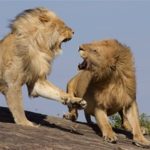 Artist reception – Saturday, January 6, 2018 from 2-5pm The reception is free and open to the public. Light refreshments will be served.
A 1977 graduate of Roger Williams University in Bristol, RI, Mark has been a resident of Kingston, MA for 34 years. True to his love of wildlife and the environment, he is a member of the Mass Audubon Society and the North and South River Watershed Association. He has photographed wildlife in and around New England as well as in Yellowstone National Park and the Galapagos Islands.
"I have always been interested in the natural world and viewing wildlife. Photography gives me another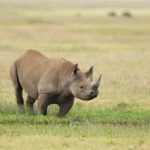 reason to be out there," says Mark. "In December 2016, I had the honor and privilege to travel to Tanzania with Sean Carey of Migration Productions, and three other photographers. We spent two weeks photographing all the major flora and fauna in various national parks and conservation areas. Please join me in January for a sharing of these images."
The South Shore Natural Science Center, 48 Jacobs Lane, is open 9am-5pm Monday-Saturday and 11am-4pm Sundays. Vine Hall Art Gallery programming is sponsored in part by a Cultural Investment Portfolio Grant through Mass Cultural Council. Vine Hall is a multi-use space, please call ahead for viewing availability