41st Annual Corn Festival
Thank you for an aMAIZEing 2017 Corn Festival!
We thank our sponsors, volunteers, staff and most importantly, the community for a successful event!
Corn Festival is a fundraiser that helps the Y's South Shore Natural Science Center raise the dollars needed to ensure everyone in the community has the opportunity for environmental education, regardless of their financial ability to pay.
Learn more about South Shore Y's Change a Life Fund or donate today!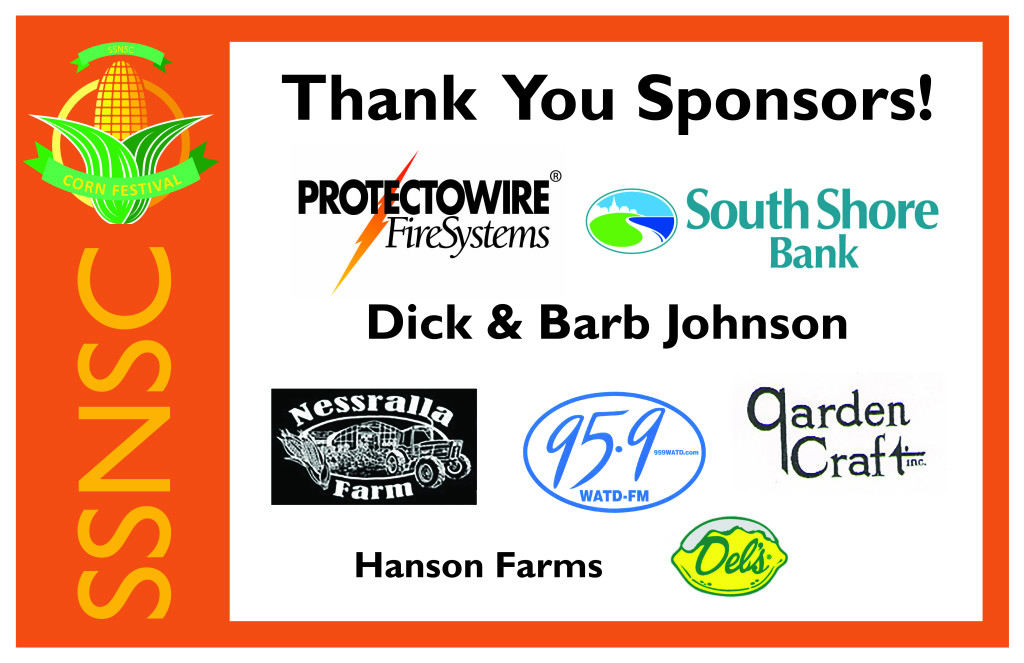 2017 Ticket Winners
Saturday          Sunday
   36004               36109
       36045               36087   
    36775               36200
If your black ticket stub matches any of these numbers, please stop by SSNSC's Welcome Desk by Monday, September 25 to claim your prize!
Save the Date!
42nd Annual Corn Festival

Saturday & Sunday
September 15 & 16, 2018